Daniel Carlton, Facilitator (Poetry)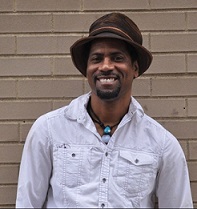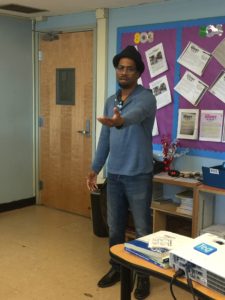 Daniel Carlton is multi-talented, has broad experience engaging youth and creates a participative experience. He has worked as a Drama Instructor, Workshop Developer and a Photo Voice Developer, helping kids see and use the power of images. Mr. Carlton is both passionate and relatable. He speaks in a voice that the students hear and uses that engagement to help them find their own voice. Daniel Carlton is an actor, writer, teacher, storyteller, and director who has appeared on New York, national, and international stages. A veteran of numerous Off and Off- Off Broadway productions his work has also been both seen and/or created in schools, homeless shelters, and throughout the criminal justice system. Daniel has written or directed many plays about or for young people. As a teaching artist he has used theater as a tool to conduct thousands of workshops over the years in areas that include youth leadership, conflict resolution, A.I.D.S prevention, housing readiness to homeless families, and teacher training for the N.Y.C Board of Education.
---
Shadenia Davis, Facilitator (Poetry) (Step)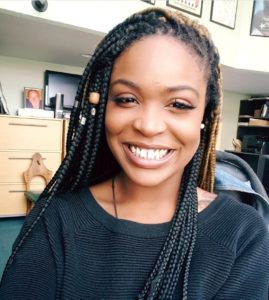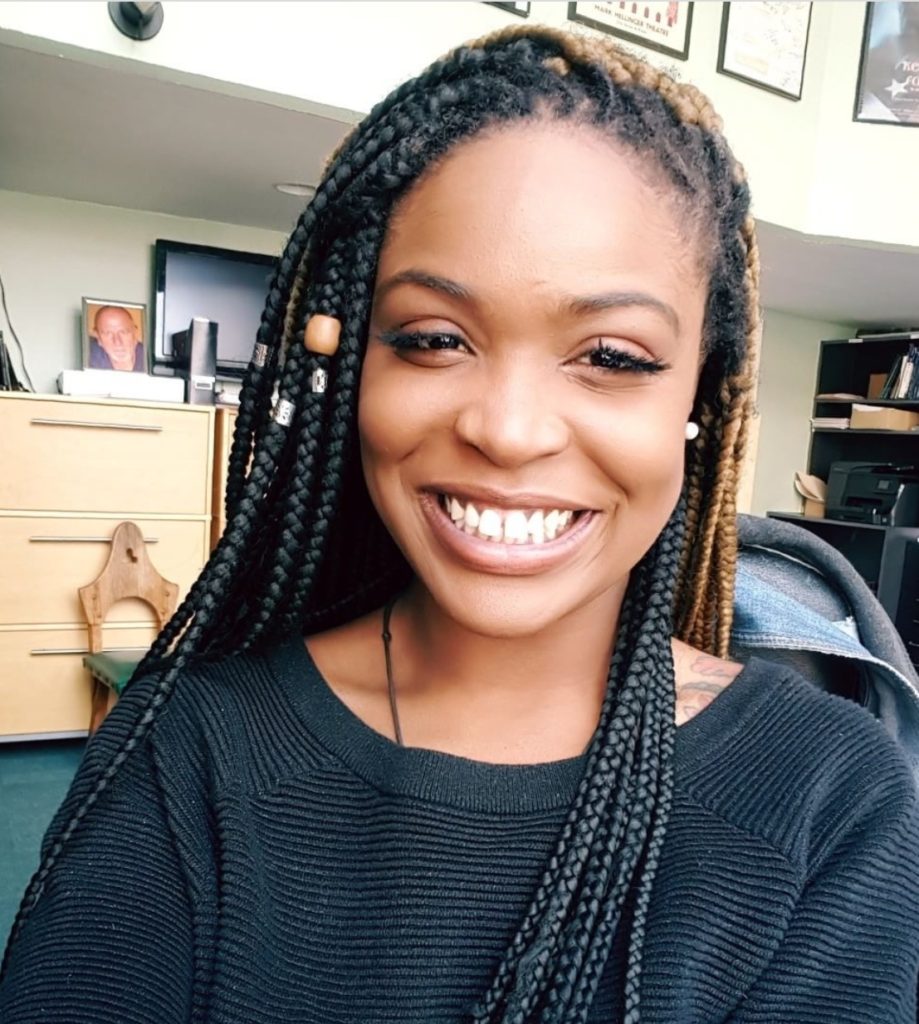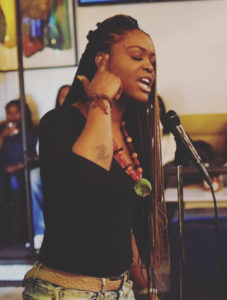 Shadenia Davis is a poet and songwriter, whose spoken word performances and poems are infused with a love of hip hop combined with social justice and activism. Her powerful and thought-provoking pieces are inspired in part by her own life experiences – which include growing up as one of 13 children in the Bronx, New York – as well as her musings on love, being a woman and the dynamics of living in contemporary urban America. Shadenia considers herself "a child of the ghetto", also the title of one of her most acclaimed poems. A protégé of George Faison – the Tony Award-winning theatre producer, dancer and choreographer – Shadenia, who has been writing since the age of 11 and performing since the age of 14, has spent much of her life working at the intersection of arts and activism.
Under the artistic direction of George Faison and Rev. Rhonda Mclean-Nur, Shadenia has worked with The Respect Project, a youth theatre company which provides a forum for young people to share their voices and to address social issues of concern. As a featured performer of the The Respect Project's touring company, Shadenia has performed at prestigious venues including the National Black Theatre Festival in Winston Salem, North Carolina, The University of Massachusetts, and the United Nations. Shadenia has also worked as a peer educator which has seen her invited into schools, mental health facilities and nursing homes to utilize the arts to enhance the lives of others.
Shadenia has had the privilege of performing for a variety of legendary artists including the late Maya Angelou, Bill Cosby and Cicely Tyson.
Influenced by the late Maya Angelou as well as the rappers Missy Elliot and DMX and the late singer Nina Simone, Shadenia's profound performances, wordcraft, intense delivery, and depth of feeling and perception will leave you shaken, stirred and wanting more.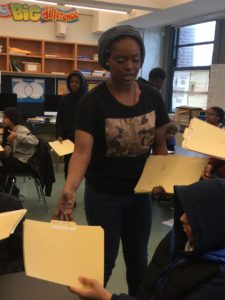 ---
Sumayah McRae, Facilitator (Dance)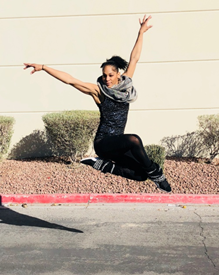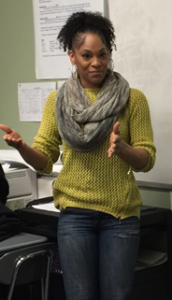 A Juilliard graduate, Sumayah McRae has danced with and for some of the most renowned concert dance companies, Parsons Dance Company, Pascal Rioult, Fred Benjamin, and more. Sumayah has also been a cast member of Disney's Lion King (Domestic Tour), as well as Dance Captain for Oprah Winfrey's The Color Purple; (1st Nat'l Tour).  She has appeared on the Oprah Show, ABC's Rockin' New Years Eve, NBC's The Voice, The Today Show, and Macy's 4th of July, to name a few.  Currently, and for the last ten years, she has been a Principal Dancer for CHER in Moscow, Switzerland, Austria, Monaco, Australia, New Zealand, Vegas and the D2K 53-City Domestic Tour. Sumayah has been a Rehearsal Director and Assistant Choreographer of several major performances. She has taught Master Classes at such prestigious institutions as LaGuardia H.S. for the Performing Arts, Skidmore College, George Mason University, William and Mary University, as well as many dance studios including ESOTA and DeVore Dance. Sumayah's message springboards from her simple quote, "Talent must meet Technique" and she eagerly shows young people the value of hard work and the importance of focus and mastering the fundamentals of whatever area one chooses to excel in. "Life is short … we gotta step out on a limb… stretch our limits, put ourselves out there … and do what we love."
---
Tajh Danielle Sutton, Facilitator (Step)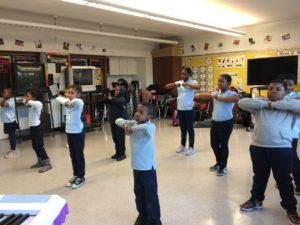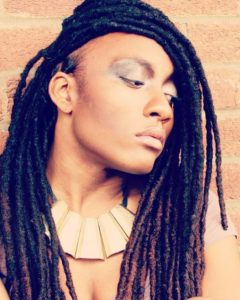 Tajh Sutton has a calling for working with youth.
She is a mother of two, she is an experienced, certified Childcare Provider and she is pursuing a degree in Childhood Education. She spent over 12 years working as a tutor, after-school instructor and as a Performance Art Activity Specialist. Ms. Sutton has helped young people increase their ownership and expression of self-love & self-esteem.
In her own words Tajh describes herself as follows, "I am an entrepreneur with a vested interest in the empowerment, creative potential and politicization of our youth through the power of critical thinking and self-awareness. In everything I do I aim to educate and inspire."
---
David Roberts aka D-Black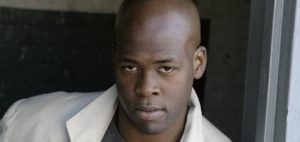 I would like to introduce you to Mr. David Roberts. He is an Amazing Actor, Poet, Storyteller & Teaching Artist with Poetic Motivations. Mr. Roberts comes to us with some impressive accomplishments. He has created theatre-based exercises for group interaction, developed poetry/theatre outlines for class application, executed the use of theatre improve for class discussion, and showcased the usage of poetry for conflict resolution. David has worked at Vanguard High School, New Life School, T. Roosevelt Campus & Grace Dodge High School, Federation Employment & Guidance Service, Inc. 
He has appeared in Orange is The New Black, Rise Up: The Legacy of Nat Turner, For Our Sins, Out of My Hands, Dark Seed, and Angels Over Tuskegee. Mr. Roberts is excited to be able to share knowledge, techniques and inspiration with young people.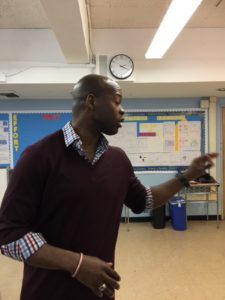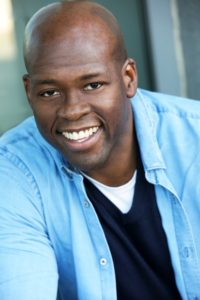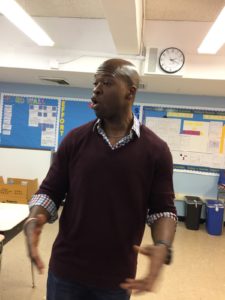 ---
Jeff McRae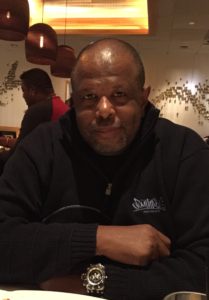 Jeff McRae is a NYC Licensed Contractor who specializes in home remodeling and renovation. With decades of experience remodeling kitchens, bathrooms & basements, Jeff is now sharing his experience with students through our new 'Trade Skills' program! How cool is that!?! In a stroke of genius, Jeff decided to teach basic floor techniques by having his students create their own Chess/Checker Boards which involves many of the same techniques used in installing , sanding and refinishing hardwood floors. Once the students have learned the required skills and  mastered them, they can learn to transfer these techniques to a hobby or career in repairing, installing, sanding & refinishing hardwood floors. Also, they get to take home the fine finished board they created with their own hands!